Quality
Quality always comes first
We know quality is not an inspection process but rather a manufacturing mentality assuring every aspect of the manufacturing process from the incoming sourced material, mixing of material, manufacturing of component and all the way through to packing and shipping.
CSJ is committed to quality in every step of the process. We strive to achieve highest quality standards in every product that comes out of our facility bears the unmistakable stamp of quality.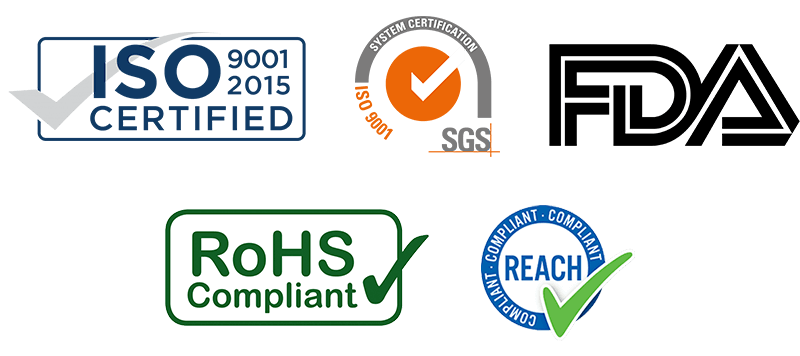 Raw materials
Our quality control program begins with raw materials. We always use 100% virgin and prime polymer & elastomer. It is the only way to consistently produce high-performance and long lasting rubber sheets.
We sourced raw materials only from approved suppliers with Test Certificates. The followings are some of brands we worked with.

Test & Inspection
QC and R &D lab of CSJ conducts detailed material test report in accordance with relevant BIS, DIN, BS, ASTM, IEC, SANS, AS, JIS, ISO quality standards. Our state-of-the-art equipment can provide prompt, credible test datas.
The following is typical physical testing for rubber materials:
Compression set
Tensile & Elongation
Abrasion Resistance
Tear Resistance
Resilience
Brittleness
Hardness
Heat Aging
Density
CSJ Rubber Sheet Capabilities
CSJ Rubber Sheet Thailand factory will devote itself to the R&D and production of high-performance green and healthy industrial rubber sheets, Now The daily output is 15 tons.