Our History
Jing Dong Rubber was founded by Mr. Yu Hushan in Hebei, China in 1985. We specialize in manufacturing and provide a wide range of rubber products including rubber sheets, rubber floors, rubber mats and rubber parts. Through 32 years of careful growth, we have built a great reputation for the quality of our products and the sincerity of our commitment to customer service. Once a medium-sized company, today the JINGDONG brand is recognized as a "China famous" brand. We have grown to become one of the largest manufacturers of rubber sheets in domestic industry. Our products are exported to more than 40 countries and regions.

Jing Dong CS Rubber was founded in Thailand in 2016. The decision to established a second JINGDONG in Thailand was taken in accordance with increasing demand for high performance products in the previous years. So, not like the China JINGDONG, the Thailand company focuses on high abrasion rubber sheets, superior rubber sheets, environmental grade rubber sheets and registered a high brand : CSJ. We can customize designs for applications including mining processing, cement factory, chemical treatment, oil industry, aviation field and food industry.

On early 2020, Jing Dong CS Rubber has changed its name to be : CSJ Rubber Sheets Co.,Ltd.
About CSJ
" Everything boils downs to service and what is service without quality? At CSJ we pride ourselves in producing products with quality beyond customer expectations and thoughtful service throughout the process."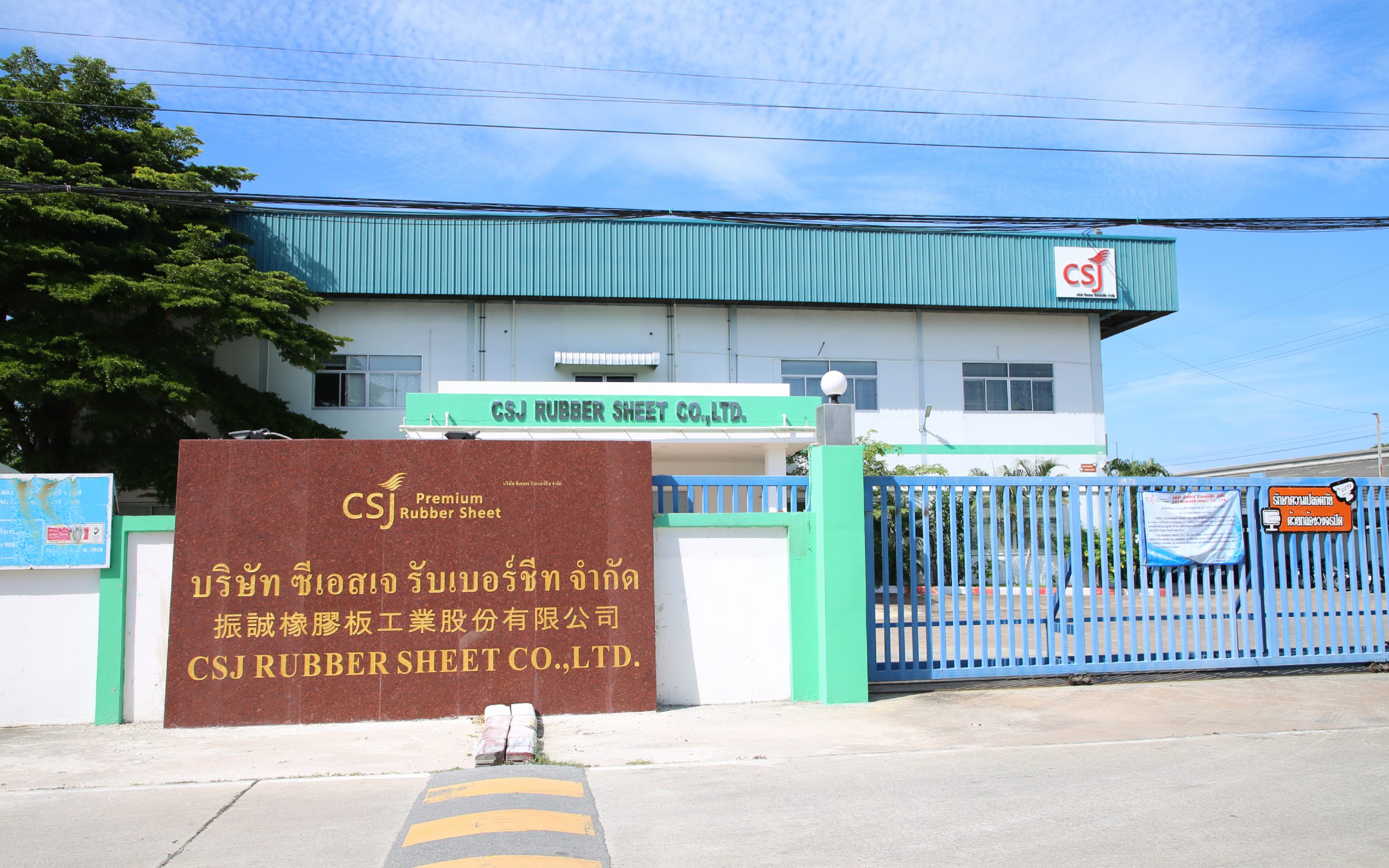 With increasing demands for high-performance products, CSJ Rubber Sheet cooperated with well-known enterprise,Charoensin Group, and established a new manufacturing plant in Thailand in 2016. CSJ was registered as our new brand. We focus on high performance rubber sheets for applications with special demands, such as: abrasion resistant, linings, and gaskets & sealings. Our valued experience and rich rubber materials available in Thailand allow us to provide the right solutions for your unique rubber problems. Custom designed to your specifications, we are always happy to offer one-stop service.
Tailor-Made

Fit-for-purpose

Professional

Affordable
High performance
We only provide high quality.
| | |
| --- | --- |
| SPECIFICATIONS | VALUE |
| Tensile Strength (NR) Mpa | 30+ |
| Elongation %((NR) | 820+ |
| Abrasion@5N((NR) MM3 | 50- |
| Tearing Strength(NR)kgf/cm2 | 100+ |
| Compression Set (NBR) %(70°C@22hrs) | 20- |
| Temperature Resistance (FKM)°C | 275+ |
Healthy & secure
Not only do we strive to provide the highest quality,but we also care about employees'and users'health and security.
As an environmentally-conscious company, all of CSJ's products are RoHS & Reach compliant and meet PAHs guide lines. Our products can be contacted directly.
Longer lasting
All CSJ Rubber sheets are made by 100% virginrubber without any recycled material. It exhibits outstanding ageing and ozone resistant. This makes our products last at least twice as long asnormal rubber sheets- saving money and timespent on.